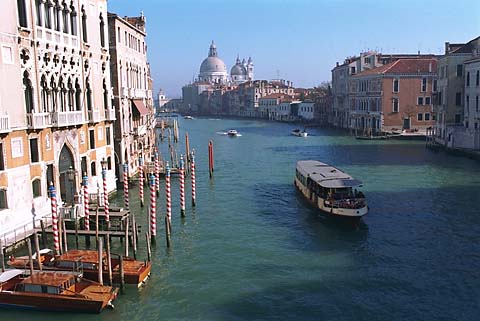 Next
Venice Home
E-mail Carfree.com Copyright ©1999 J.Crawford
Above

Whenever I go to a city for the first time,
I seek out a high vantage point early in my visit.
This serves to give me a good feel for the extent
of the city and how the pieces fit together.
Venice offers some excellent opportunities to
view the city from above.