STREET LIFE

Venice is a 1500-year-old car-free city,
a living example of how a modern car-free city
could look and feel. Venice supports a vibrant
street life, which is an essential ingredient for
a healthy community. We begin our exploration
of Venice with a look at the ways people use the
streets and squares.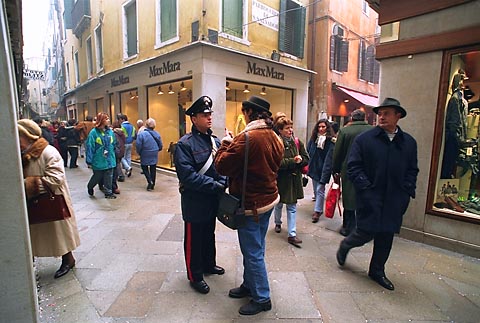 Street Corner
Standing on this very busy street
corner just off Piazza San Marco,
all you hear is voices and footsteps.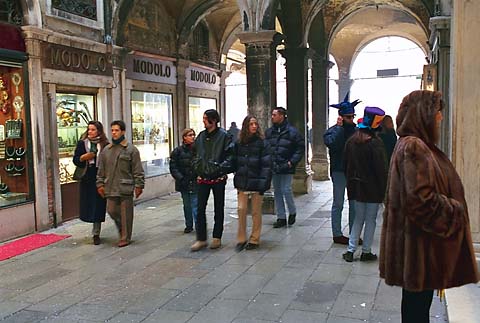 Arcade at San Marco
Lovely arcades have been built in many places
in Venice. They are bright, cheerful, and safe.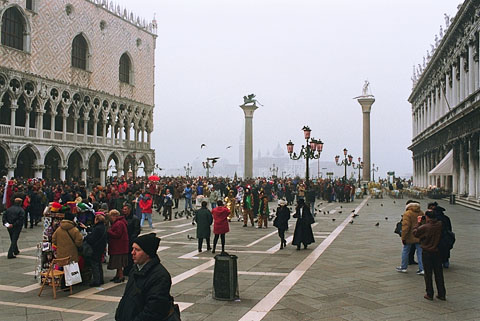 Piazza San Marco
The Piazza is one of the great
public open spaces in the world.
It's even better when the sun shines.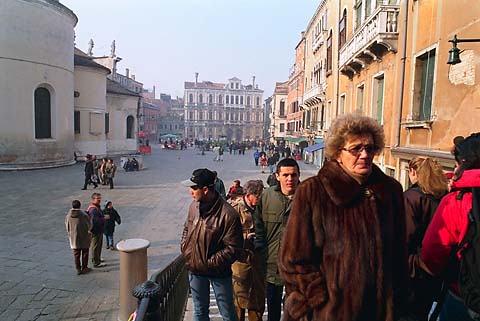 Big Square
This is the Campo Santa Maria Formosa,
one of the larger squares in Venice.
San Marco dwarfs all the others.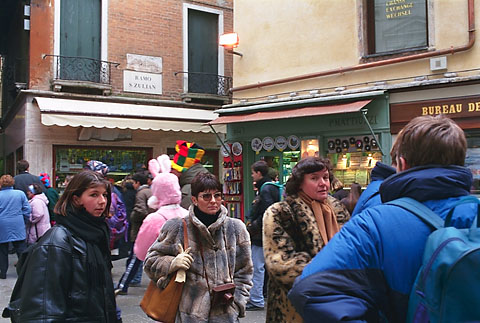 Busy Square
True, this was during carnival,
but there is always a friendly feeling
in the streets.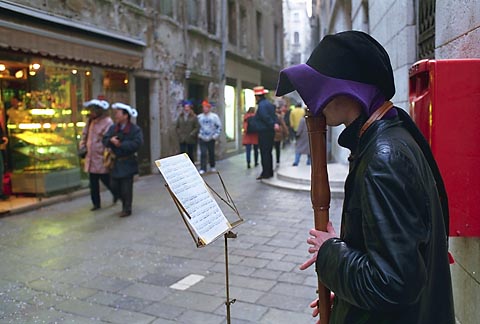 Bassoon Player
This street musician was definitely adding to
the quality of the Venice experience.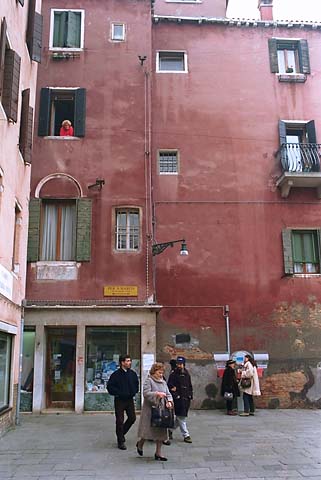 Free Policewoman
The woman in the window above
the square is the cheapest
security force there is.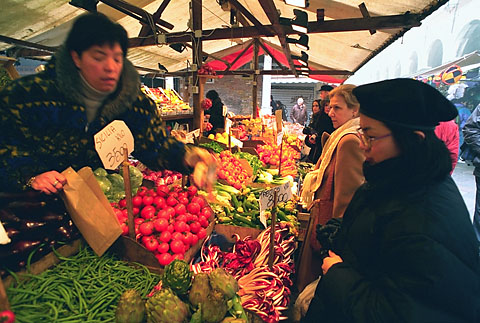 Fruit & Veg
You would scarcely believe how fast
this woman can put vegetables in a bag.
In Europe, markets are widely acknowledged
to improve the quality of city life for everyone.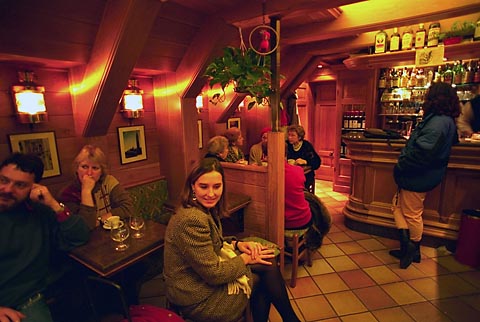 Café
I stopped in this café for a fresh orange juice.
This small, cozy spot is obviously popular
with the Venetians, too.


Continue on to Friends.

E-mail
Return to Carfree.com
Copyright ©1999 J.Crawford