PASSENGERS

Getting around in Venice is not the same as elsewhere.
People walk a great deal, and you can cross the city in
about an hour. Bridges abound in Venice, and they all
have stairs. This imposes various difficulties which are
avoidable in the design of the modern car-free city.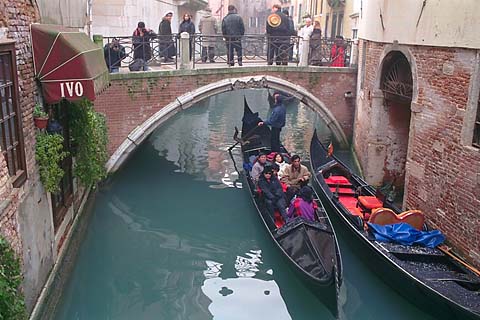 Gondolas
Tourists take gondola rides.
Venetians don't.
However, everyone uses the traghetto,
inexpensive gondola service across the Grand Canal.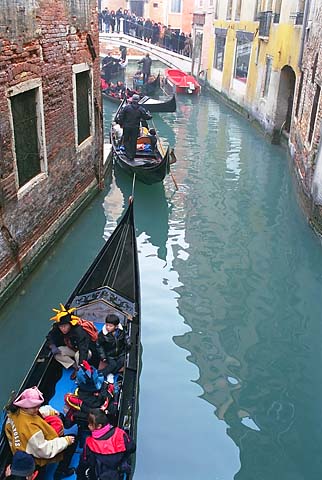 More Gondolas
I've never taken a gondola ride myself.
It's hugely expensive.
People seem to enjoy it.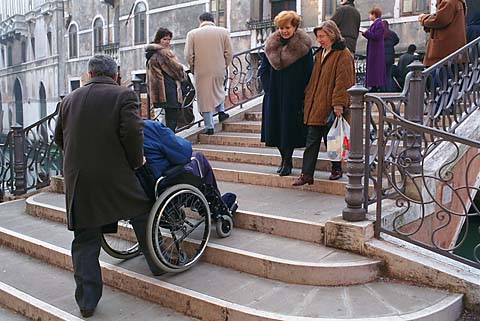 Wheelchair
It must require
nerves of steel for
both the passenger and
the driver of this wheelchair
to negotiate such
a bridge.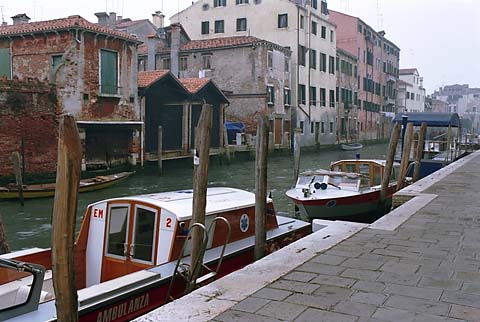 Ambulances
Fire and emergency police services
are also provided by boat.


Continue on to Freight.

E-mail
Return to Carfree.com
Copyright ©1999 J.Crawford