NIGHTFALL

Venice is special at all times of the day,
but I think the hour either side of sunset is
magical.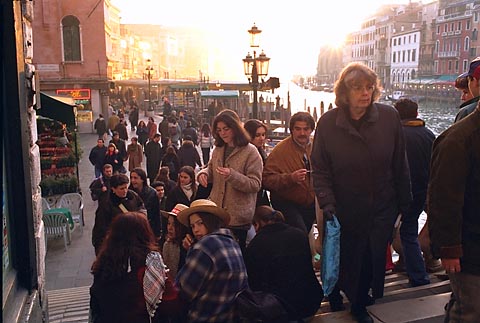 Sunset at Rialto
Crowds at the foot of the Rialto bridge.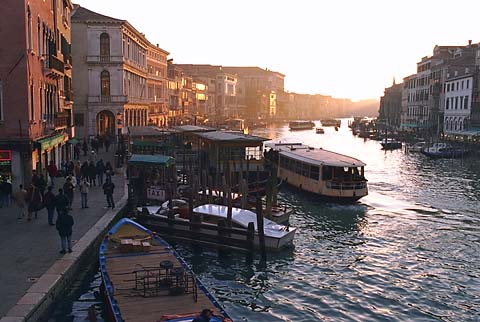 Sunset from the Rialto Bridge
From almost the same location,
a little later.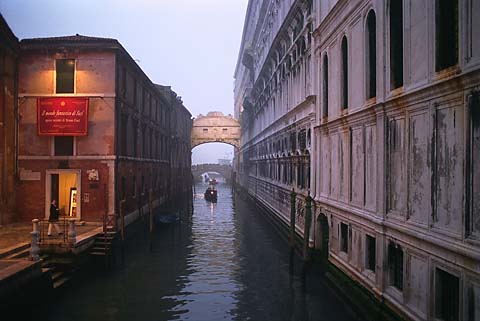 Bridge of Sighs
The light continues its endless change as
dusk fades into night.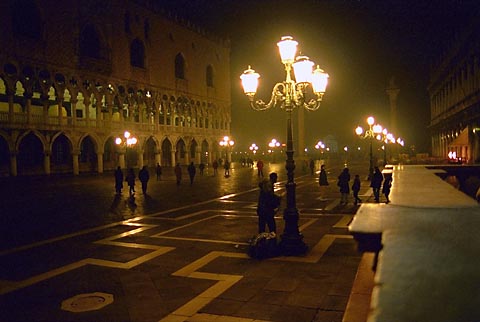 The Piazza After Dark
The street lamps are fitted with
rose-colored glass to improve the
spectrum of the high-efficiency lamps.
Venice spends money on such details.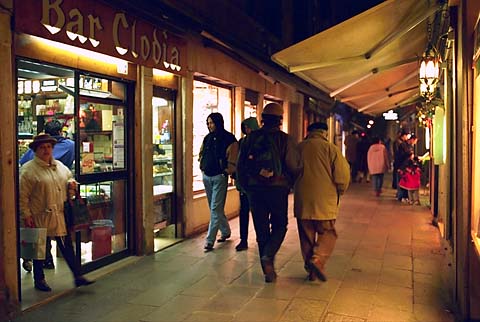 Night in Castello
Venice is lit mainly by incandescent light.
It's not especially bright,
so it doesn't use too much electricity,
and the quality of the illumination is
highly satisfactory.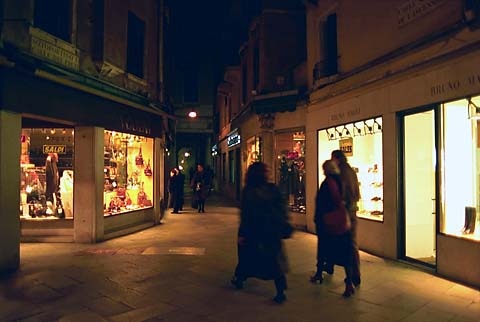 Night in San Marco
Some shops, instead of pulling down
galvanized shutters at night,
seize the chance to advertise
their wares even when they are
closed and thereby also improve
the quality of the street.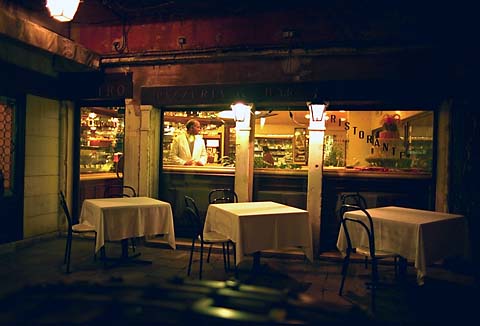 Waiter
In warmer periods,
the restaurant Antico Martini spills out
into the street and enjoys a large patronage.
The food and service are excellent if a bit expensive.


Return to Carfree.com

E-mail
Return to Carfree.com
Copyright ©1999 J.Crawford