KIDS

Kids love Venice. Whatever happens,
they won't get run down by a car,
so their parents can relax a bit.
The kids get some freedom
to explore on their own.
Carnival was in progress
when I arrived.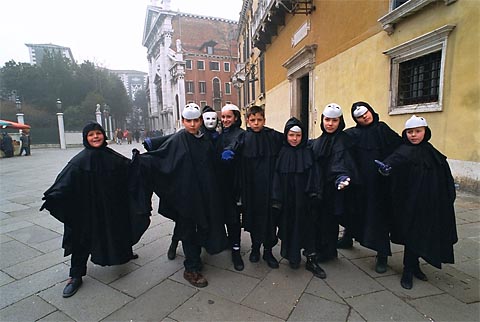 Cloaked Horde
These boys were worried
that I wouldn't wait for
all their friends to arrive.
I did.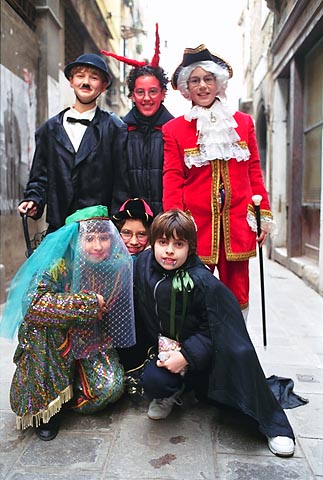 Count Dracula & Co.
This group was very pleased to be photographed.
Perhaps you can tell.

A Connecticut Indian in Venice
Kids in Venice are safe
because people are
always around.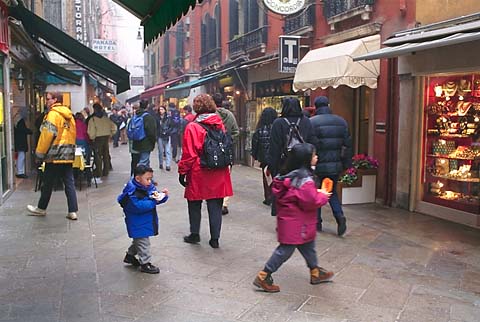 Kids in a Busy Street
In Venice, you can let even young kids
loose on a busy city street.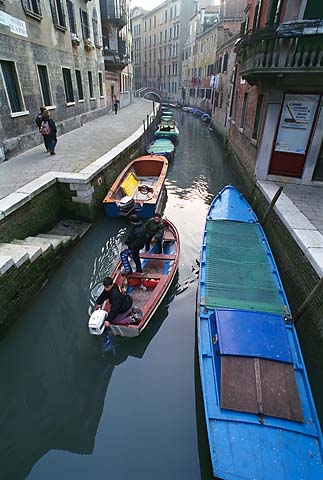 Boat Boys
Driving may come late to Venetian kids,
but they learn young about boats.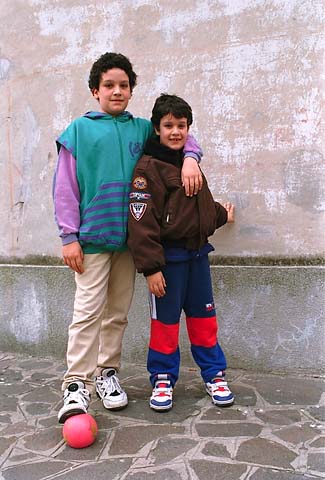 Burano Brothers
These boys were playing ball
when I wandered
into their little
campo
.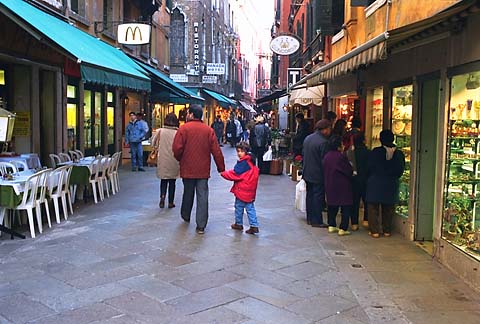 Looking Back
This little boy is still curious about
his surroundings and
those he sees.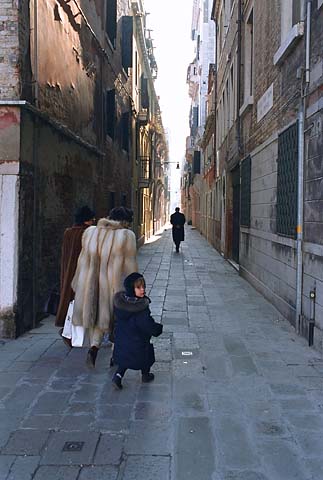 Looking Back Again
And so is this little girl.


Continue on to Streets.

E-mail
Return to Carfree.com
Copyright ©1999 J.Crawford