FRIENDS

Venice provides an agreeable atmosphere for
passing time with friends. One of the goals of
the car-free city plan is to scatter inviting
small public squares throughout the city.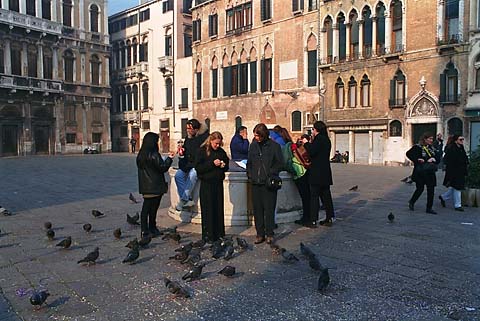 Well, Pigeons & Visitors
For millennia, well-heads like this one
have been social gathering places.
Venice has tap water these days,
but wells remain focal points
because they are convenient
to lounge against and provide
a place to put your snack and drink.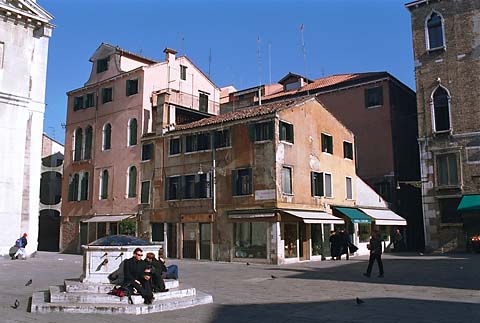 Square & Well
Another well-head.
More people enjoying it.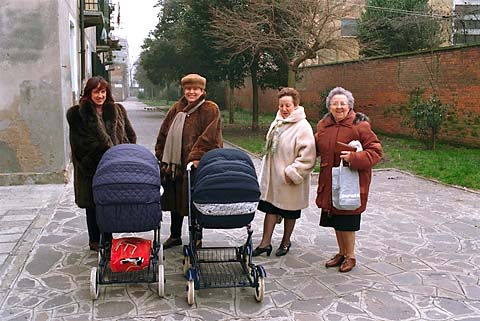 Baby Carriages
This sort of gathering keeps people
in touch with their neighbors and
is vital to the health of a community.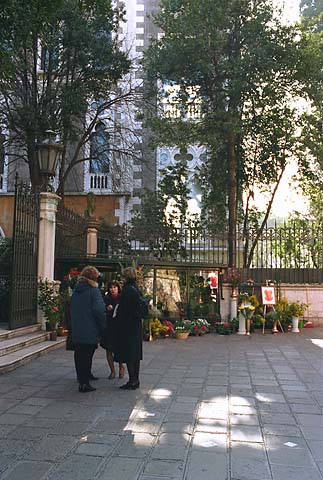 Chatting in the Street
In such inviting surroundings,
who wouldn't stop to chat?

Sunny Steps
This was perhaps the first warm afternoon of the year,
and people everywhere were basking in the sun.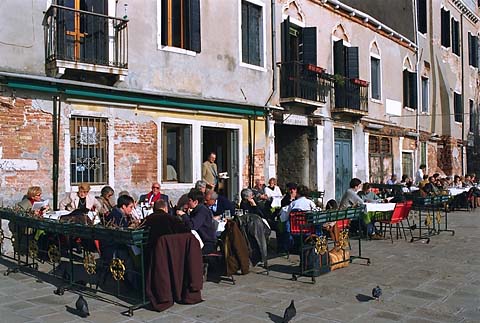 Sunny Café
A little farther along the Záttere
I found these folks sunning at a café.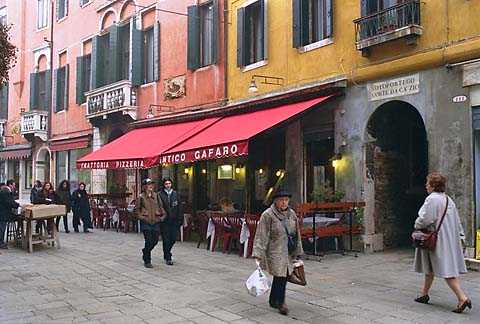 Walking Home
It's the end of the day and people
are on the way home. A peaceful
walk is a healthy and relaxing
way to end the work day.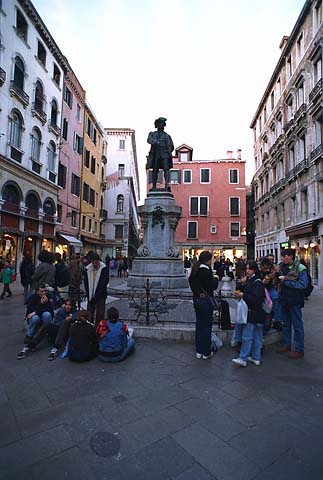 Campo San Bartolomeo
The smiling statue of Carlo Goldoni
in Campo San Bartolomeo presides over
garrulous young Venetians most evenings.


Continue on to Kids.

E-mail
Return to Carfree.com
Copyright ©1999 J.Crawford