BURANO

Burano is a small, car-free island 7 kilometers north
of Venice proper. Burano has its own architectural style,
more intimate than Venice, with tightly packed houses.
There are no gardens, so the area is quite dense despite
the low-rise, single-family houses. Some green space is
found at the periphery of the island. Burano is a valid
model for car-free neighborhoods. Unlike Venice,
Burano is richly colored. I photographed extremes,
but the whole place looks like this.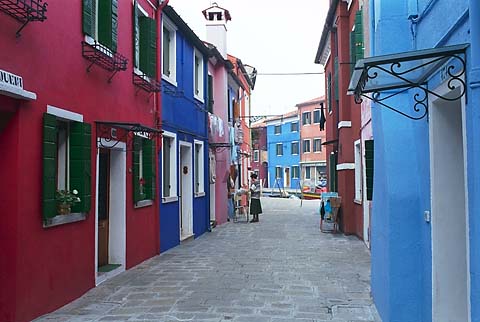 Red & Blue
People hang their wash in the streets.
It's the only place available.
Purists might say it detracts
from the appearance of the street,
but I think it adds a very human character.
It also announces to everyone that this place
is safe enough that your laundry doesn't get stolen.
Important information.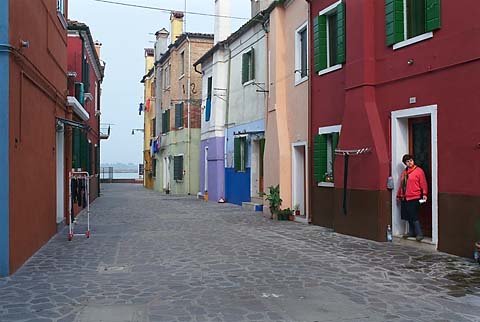 Reds
The population of Burano is not large,
but people are almost always about.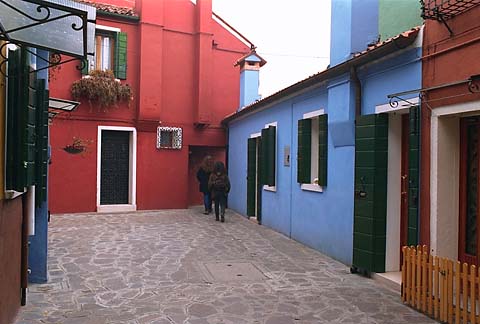 Passageway
I imagine that on warm summer evenings,
people drag their chairs out
into the street and talk
until bedtime.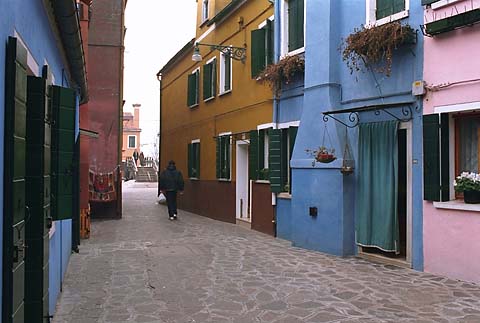 Zen View
The narrow view of
more distant objects
is something that
Alexander praises.
I can only agree.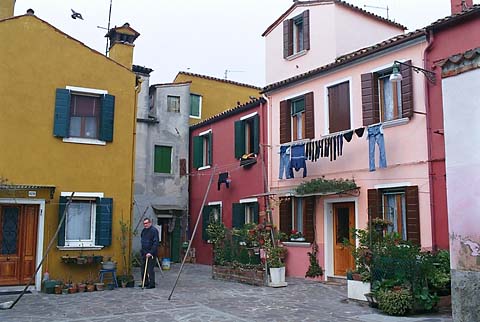 Courtyard
This old man had only to
cross the courtyard to
visit a friend or relative.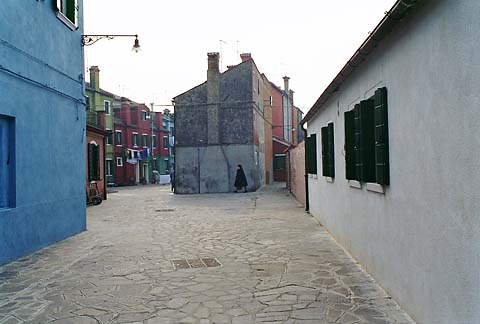 Streets
The house in the middle
is surrounded on three sides
by streets.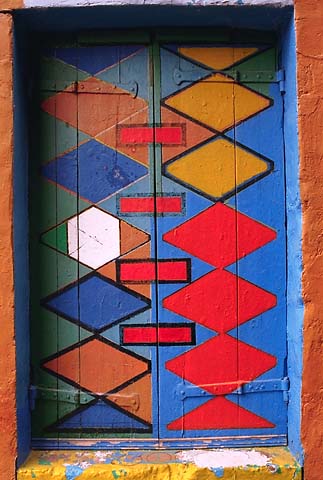 Window Shutters
The most extreme of
Burano's painting schemes;
this one makes the guidebooks.


Continue on to Above.

E-mail
Return to Carfree.com
Copyright ©1999 J.Crawford