ABOVE

Whenever I go to a city for the first time,
I seek out a high vantage point early in my visit.
This serves to give me a good feel for the extent
of the city and how the pieces fit together.
Venice offers some excellent opportunities to
view the city from above.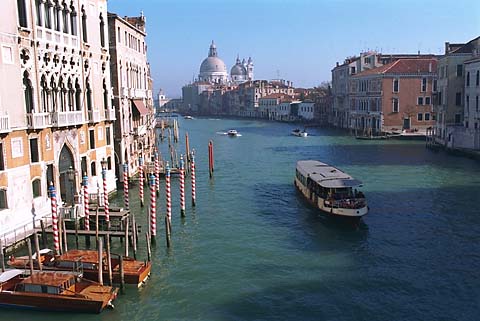 Grand Canal
The Grand Canal from the Academia bridge.
The beautiful church at Salute
rises in the distance. The boat
in the foreground is an accelerato,
one of the larger passenger ferries.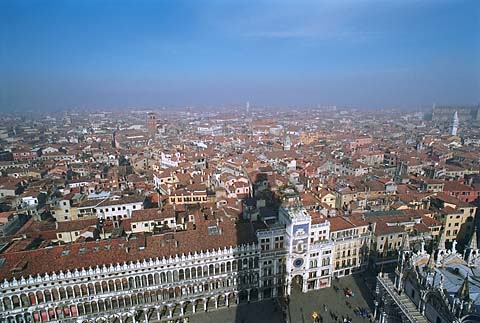 Campanile View
View from the
Campanile in San Marco.
Venice is very dense
but doesn't feel
too crowded except
near the Piazza
when it's very busy.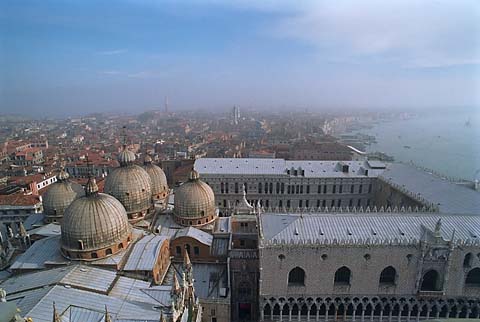 Basilica & Palace
St. Mark's Basilica & the Doge's Palace from the Campanile.
Two wild and wonderful buildings.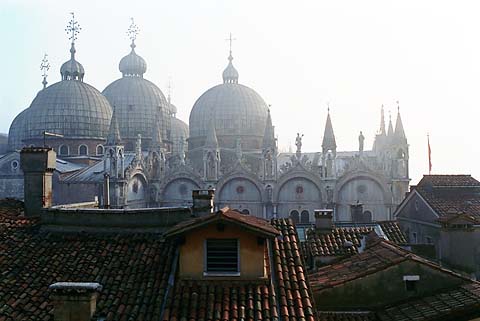 Basilica Domes
The view of St. Mark's
from my room at the
Hotel Ai Do Mori.


Continue on to Passengers.

E-mail
Return to Carfree.com
Copyright ©1999 J.Crawford